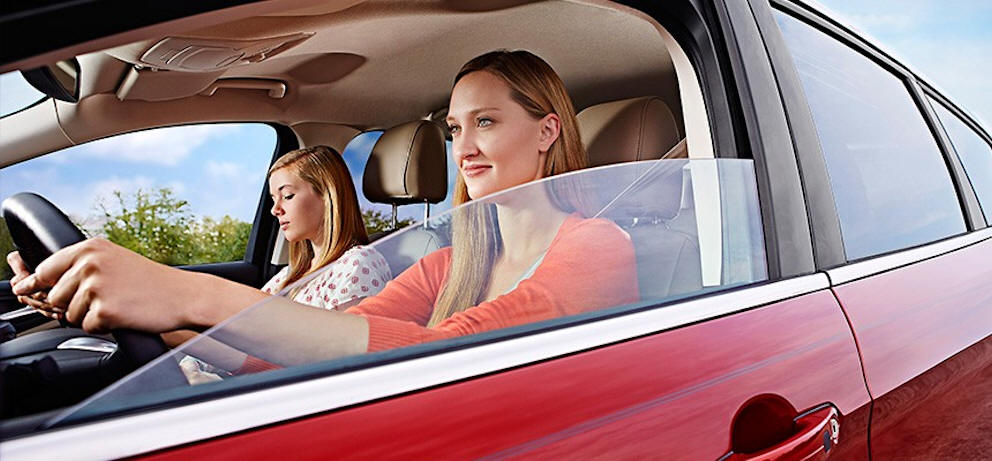 Did you know windshield window film doesn't have to be dark to perform?
This may come as a surprise to many people – but window film doesn't have to be dark to perform. It can be almost invisible — giving you all the benefits of reducing harmful ultraviolet (UV) rays and heat build-up, without a "tinted window look."
While all the products in the LLumar window film line offer UV protection, the AIR80 clear film appeals to people who do not want the darker window appearance or where the use of dark window tint is prohibited by state laws.
Even though it is clear and almost invisible, LLumar AIR 80 window film still blocks more than 99% of harmful ultraviolet rays, which are the leading known cause of skin cancer and premature skin aging, and also causes fading and cracking of automotive interiors.
Greater Comfort with Windshield Tinting
By reducing the heat build-up in your car, you'll ride in greater comfort and find yourself not having to run the air conditioning system as often — improving fuel efficiency. And when the sun goes down, the high optical clarity and low-reflectivity of LLumar AIR 80 will not impede your night driving vision.
LLumar AIR 80 window film uses nano-ceramic technology to achieve its extraordinary level of protection. Designed with your car's electronic accessories in mind, it does not interfere with cell phones, radios, radar detectors or global positioning systems.
Windshield Tinting Film Features
National manufacturer's lifetime warranty

Scratch-resistant surface

Maximum ultraviolet protection

High Performance

High Visibility

Low reflectivity

High level of heat reduction

Recommended by the Skin Cancer Foundation