Great sounds in your car with PROFESSIONAL AUDIO INSTALLATION
Clarity. Style. Power.
---
Car and Truck Stereo Fort Worth - Car Audio Burleson - Sound Systems Rendon - Car Audio Mansfield - GPS Installation
Benefits of Professional Audio Installation

We don't just take an iPod® or MP3 player and install it in your car in Fort Worth, TX; we integrate it seamlessly into the most convenient locations, so you can drive safely and in style.

Whether it is a car radio installation, adding a new pair of subwoofers to your system, installing an amplifier on your existing speakers, or one of the many other audio services offered our certified staff at SHARP is the right choice.

Why You Should Use a Professional Car Audio Installation Specialist in Burleson & Fort Worth, Texas

The choice to have your car stereo installed by a professional comes with many terrific features and benefits. A facility that is able to install one's car stereo professionally can also help the consumer choose the best system for his or her vehicle and needs.

While it may be tempting to just pick out the coolest looking unit from the shelf, there are many factors to consider when finding the ideal system for your car, and a professional installer can help to navigate these factors.

They can also help consumers choose the appropriate car stereo installation accessories such as harnesses and backstraps, which can be an afterthought for those who are new to car audio systems.

CONTACT US

817-615-9379

Call now to speak to one of our professional agents!

We offer many brands of car stereo and audio equipment
We supply the kind of car products that make driving more enjoyable by offering high quality audio and video, seamless connectivity and ease of use. We offer an extensive line of GPS Navigation, DVD audio/video receivers, CD receivers, amplifiers, speakers, subwoofers that take you well beyond the traditional car stereo.


AppRadio®
See What You've Been Missing

GPS Navigation Systems
Enjoy in-dash navigation, advanced audio, and smartphone connectivity

DVD Receivers
We have a full line of car in-dash video/audio systems

CD Receivers
Find the right CD receiver for you. iPod/iPhone and Android Control, Bluetooth, HD Radio, and SiriusXM.

Digital Media Receivers
Made for your smartphone and digital lifestyle.

Car Speakers
We offer a full line of car, special fit speakers

Car Subwoofers
Full line of Shallow Mount, Champion, and Champion Pro series subwoofers

Car Amplifiers
Two channel, four channel and mono car amplifiers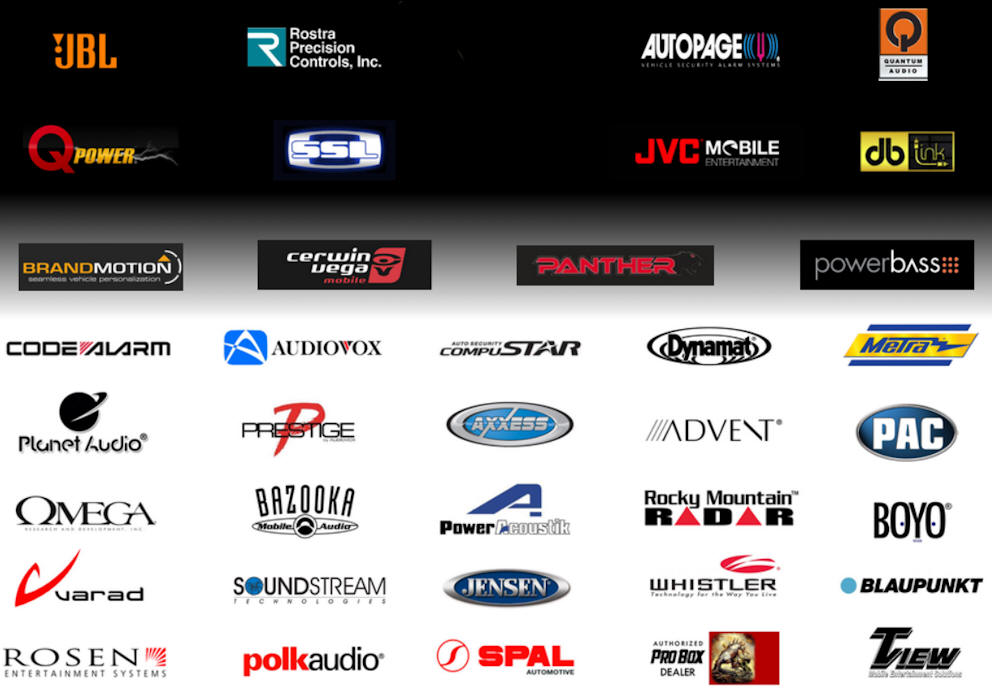 Areas We serve in the Dallas / Fort Worth Metroplex

Fort Worth, TX

Rendon, TX

Cleburne, TX

Mansfield, TX

Alvarado, TX

Crowley, TX

Burleson, TX
HOME | AUTO TINT | RESIDENTIAL TINT | COMMERCIAL TINT | AUDIO | ALARMS | ACCESSORIES | ABOUT
416 N. East Wilshire Blvd., Fort Worth, TX 76028
Auto Window Tinting, Fort Worth
©Copyright 2014 Sharp Window Tinting - Website Consulting and Strategy by DRKM Strategies - Web Design by Longman Computers